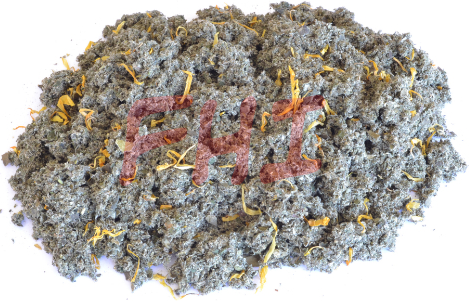 This is a picture of our beautiful, fluffy herbs. Our herb-cleaning/sifting process takes over an hour per pound of raw herbs. Each pound of raw herbs turns into less than half a pound once we've meticulously removed all of the sticks/stems and herb dust by hand.
All of our products are freshly blended every single day in small batches. When you order from us, you can be sure you're getting unmatched quality. It doesn't get any better than this.
If you're anything like us, you want your online orders to be shipped and arrive to you as soon as possible. We're all about that. If your order is submitted before 2pm EST Mon.-Sat., we'll have it shipped out the very same day.
Free USPS Priority shipping with tracking starts at $99. Orders under $99 are charged a flat-rate fee of $7 for Priority shipping. Additionally, you will never have to worry about being charged sales tax or any other hidden taxes.
Unlike our competitors, we manufacture all of our products ourselves and take pride in knowing that our herbal incense blends are free of any sticks, stems, and herb dust. This means that you get a lot more herbal incense to enjoy!